of the echoing self
ink on canvas
2.5' x 5'
2020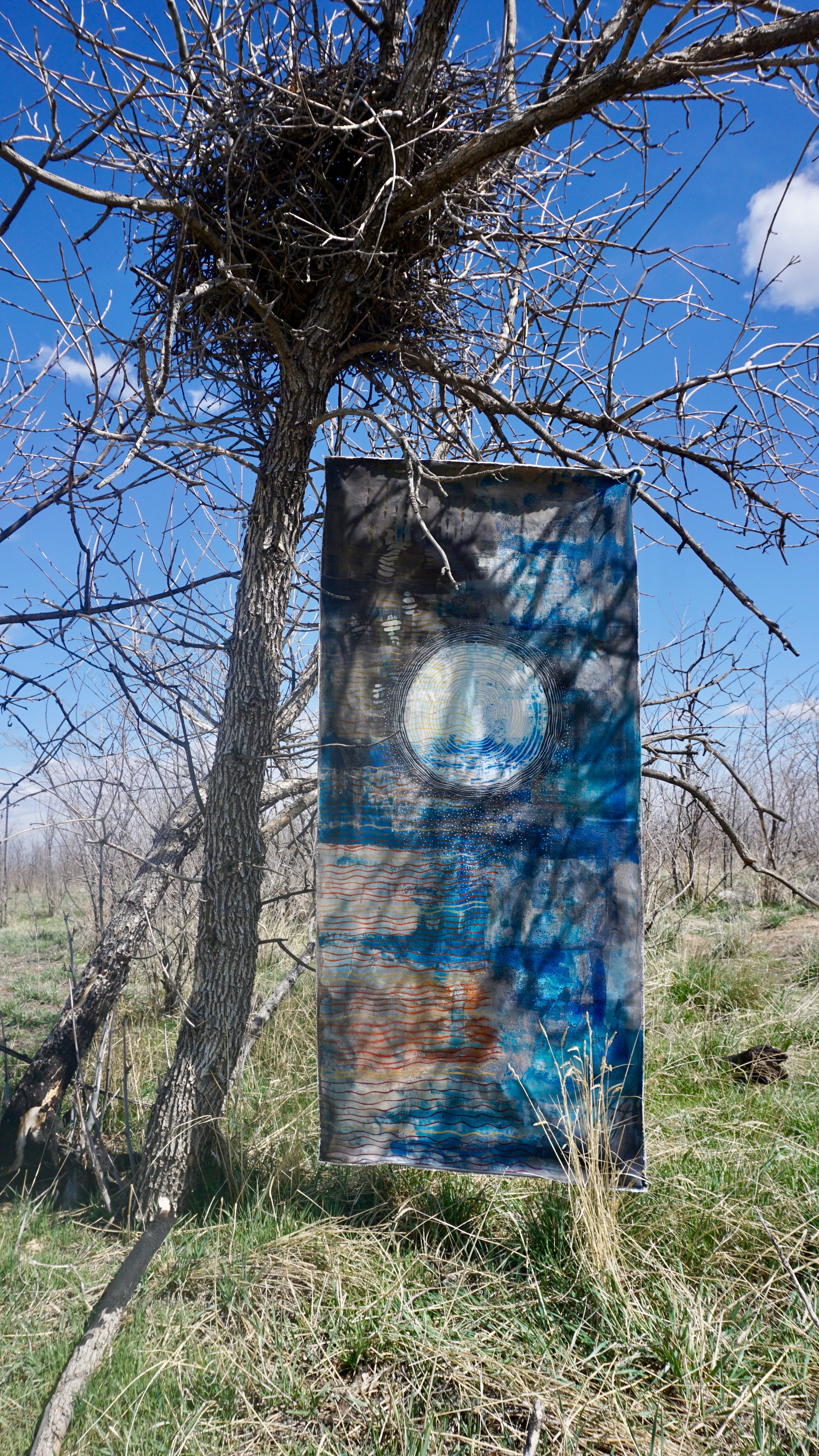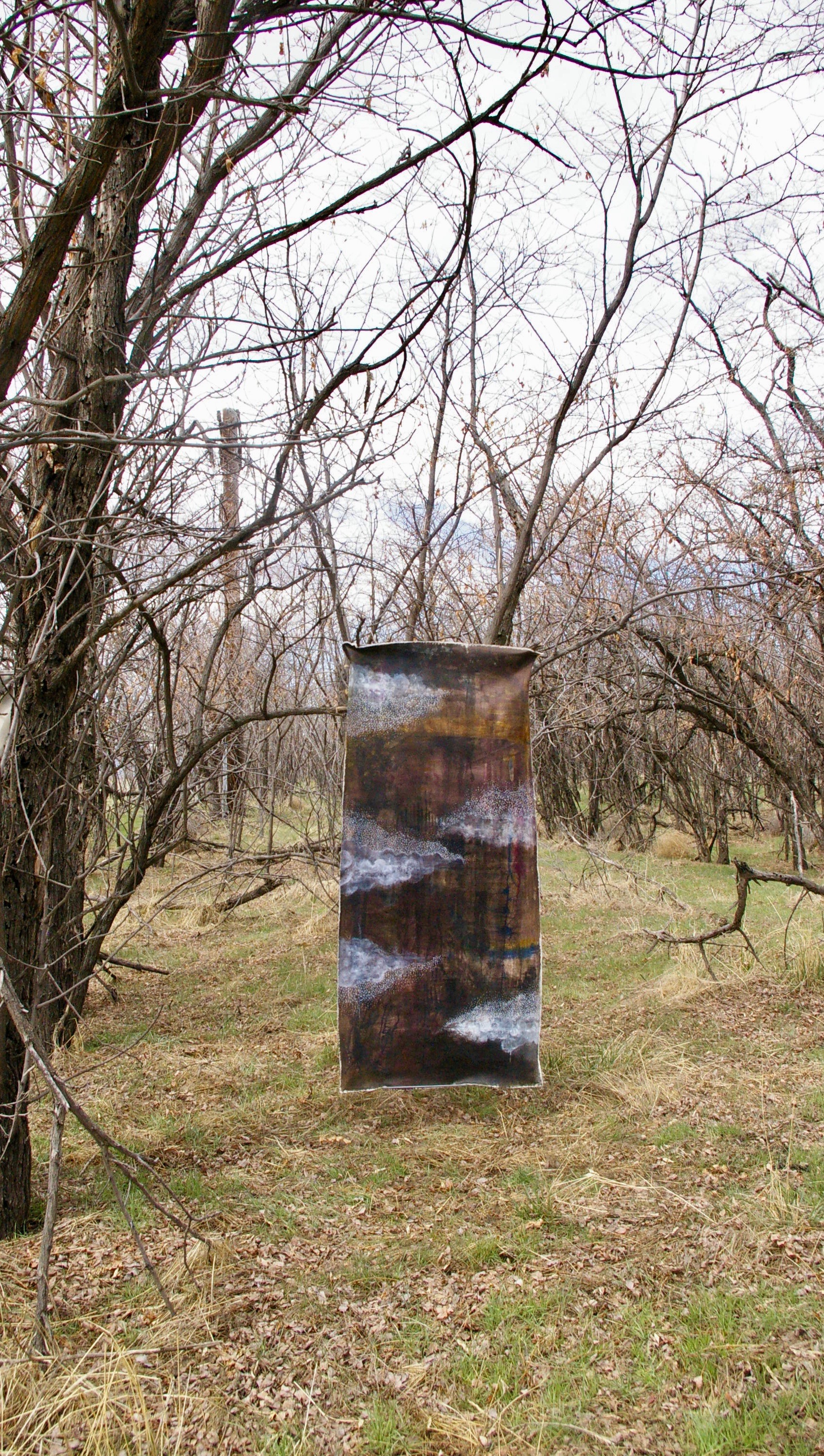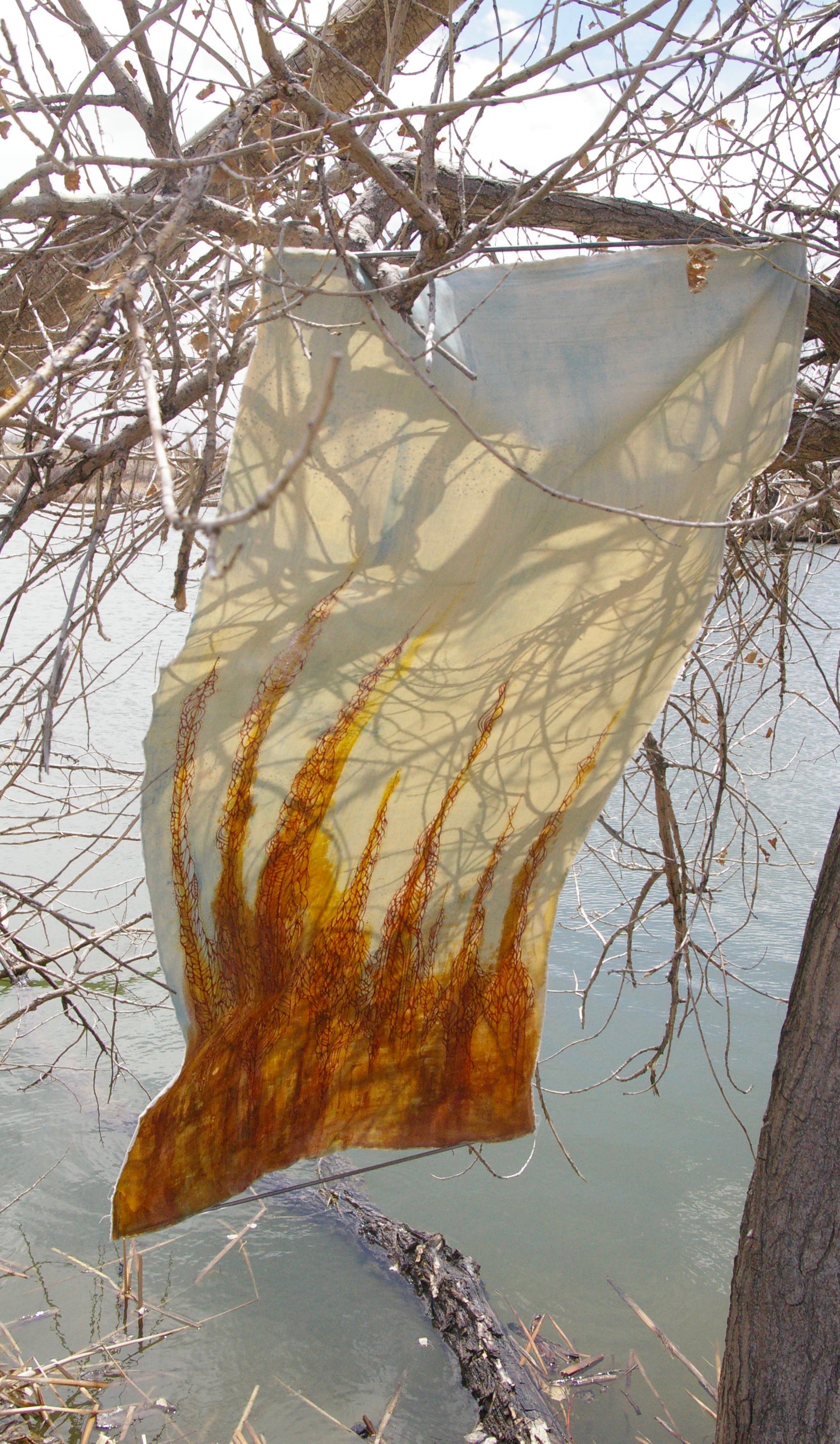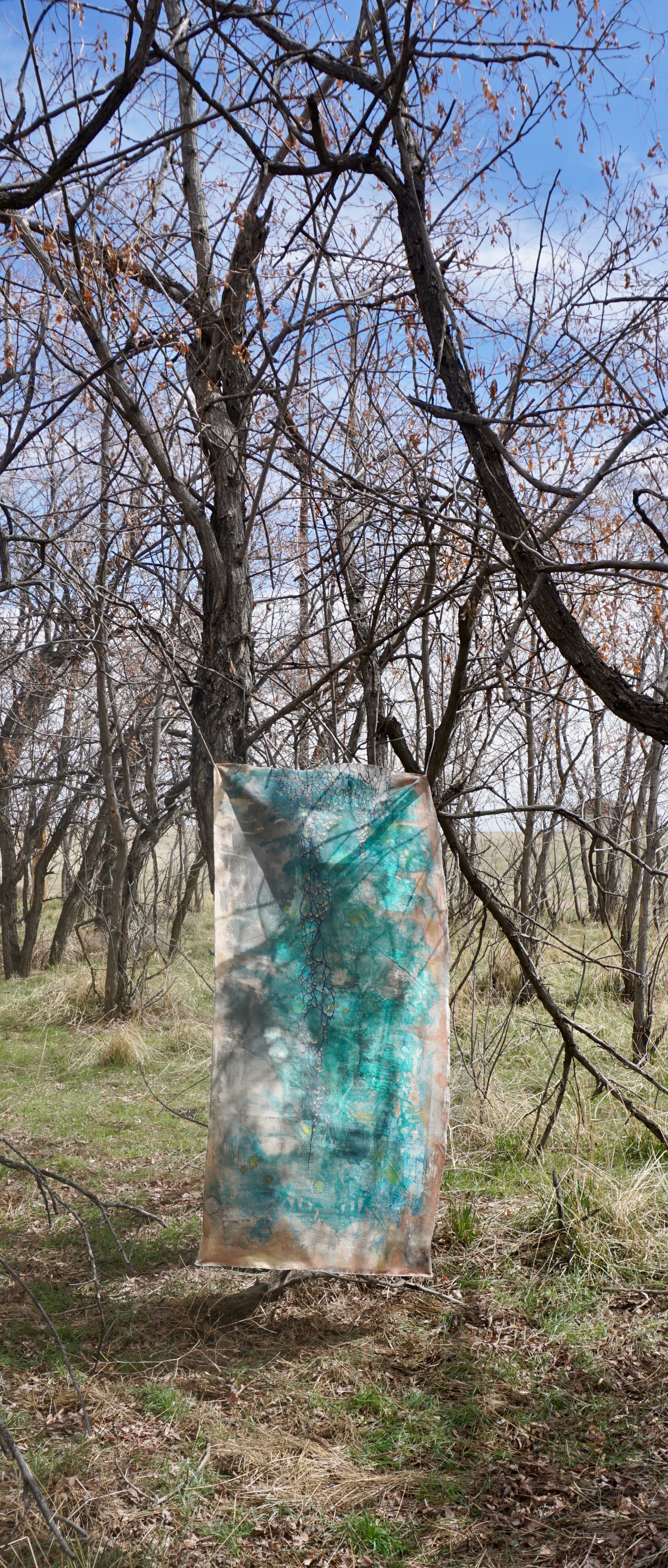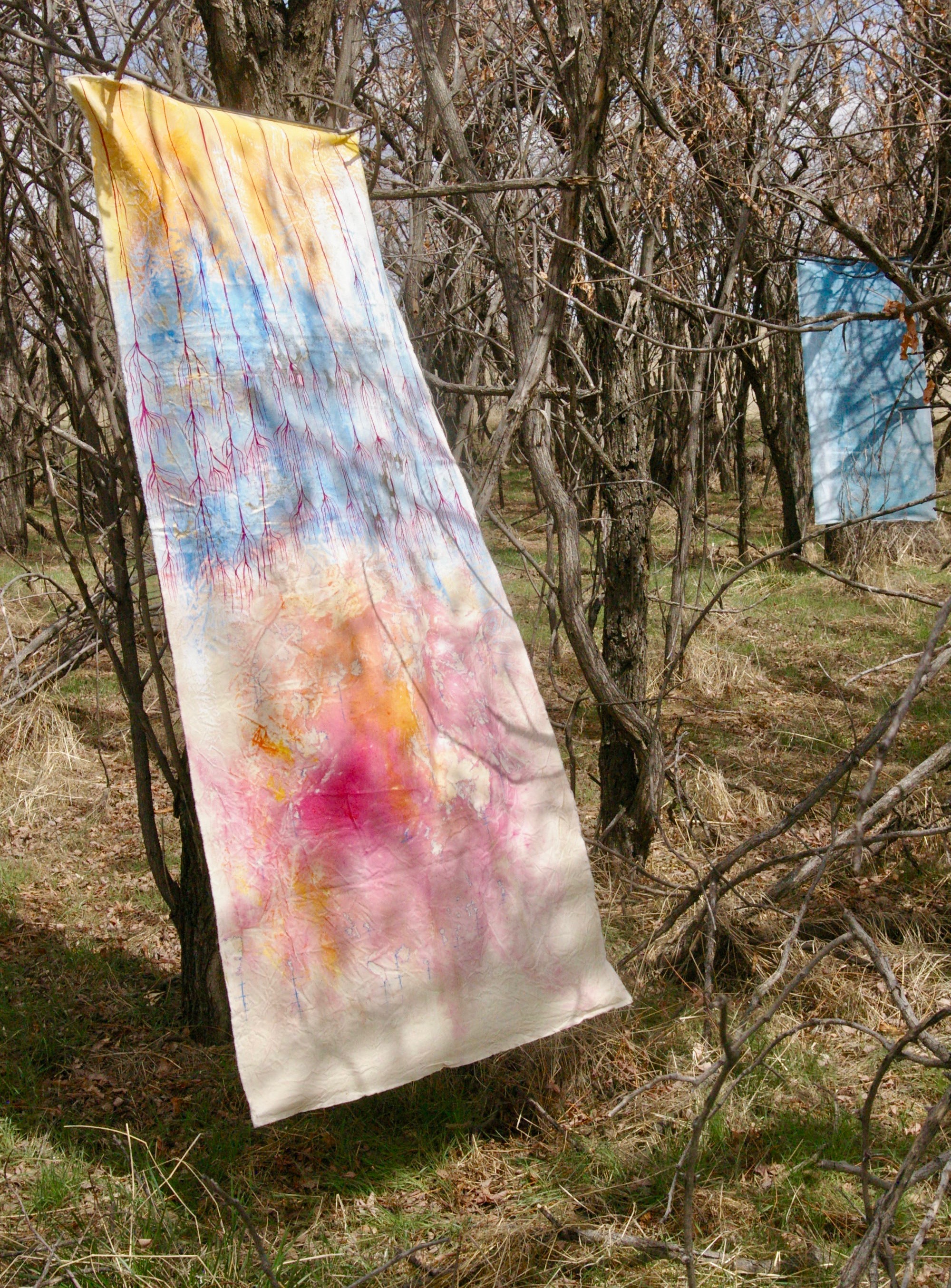 of the echoing self, 2019-2020

..........................................................................................

Of The Echoing Self
investigates the connections between my sentient, internal mind, and the external world it inhabits. Inspired by patterns in the natural world, meticulous marks imply an interconnected dance between the exterior environment and the internal landscape. This work investigates the feeling of being a small piece of a larger whole; the inspiration for each drawing being a sensory encounter with the universal experience.
Lengths of fabric, lifelike in scale, cascade down from tree limbs, having been carried past gallery walls and into the terrains that inspired them. The initial layers encompass unfiltered emotion held at the starting point of each blank canvas. Beginning on the surface, loose brushstrokes employ color as a medium to convey meaning and emotion, presenting a foundation for the process of self-investigation to expand from. The sweeping movement of this base invites detailed line work, cultivating an intimate relationship between my body and the drawing it creates. Color and line express the memories of my memories, the brain matter, prodding gently at associations that unconsciously surface themselves on canvas. These remembered musings are the warm, sandpapered surfaces of desert rocks scraping against my naked feet; the green-filtered light through delicate hanging mosses; the earthy petrichor of late summer storms, heavy in the lungs. Stemming from the bone-deep longing that arises in these pools of remembrance, the natural movement of ink is a record of feeling states. Beginning on the surface, with what feels most apparent, then digging past the preliminary actions of artmaking and falling into a rhythm of contemplation, and meditative repetition. Unearthing the relation between natural and imagined, these drawings portray the effects of physical, external landscapes of my mind's eye and the vestiges of memory that live there.
Of The Echoing Self
is born of the intuitive state that occurs in my artistic process, reflecting the unique experience of meditative practice.
..........................................................................................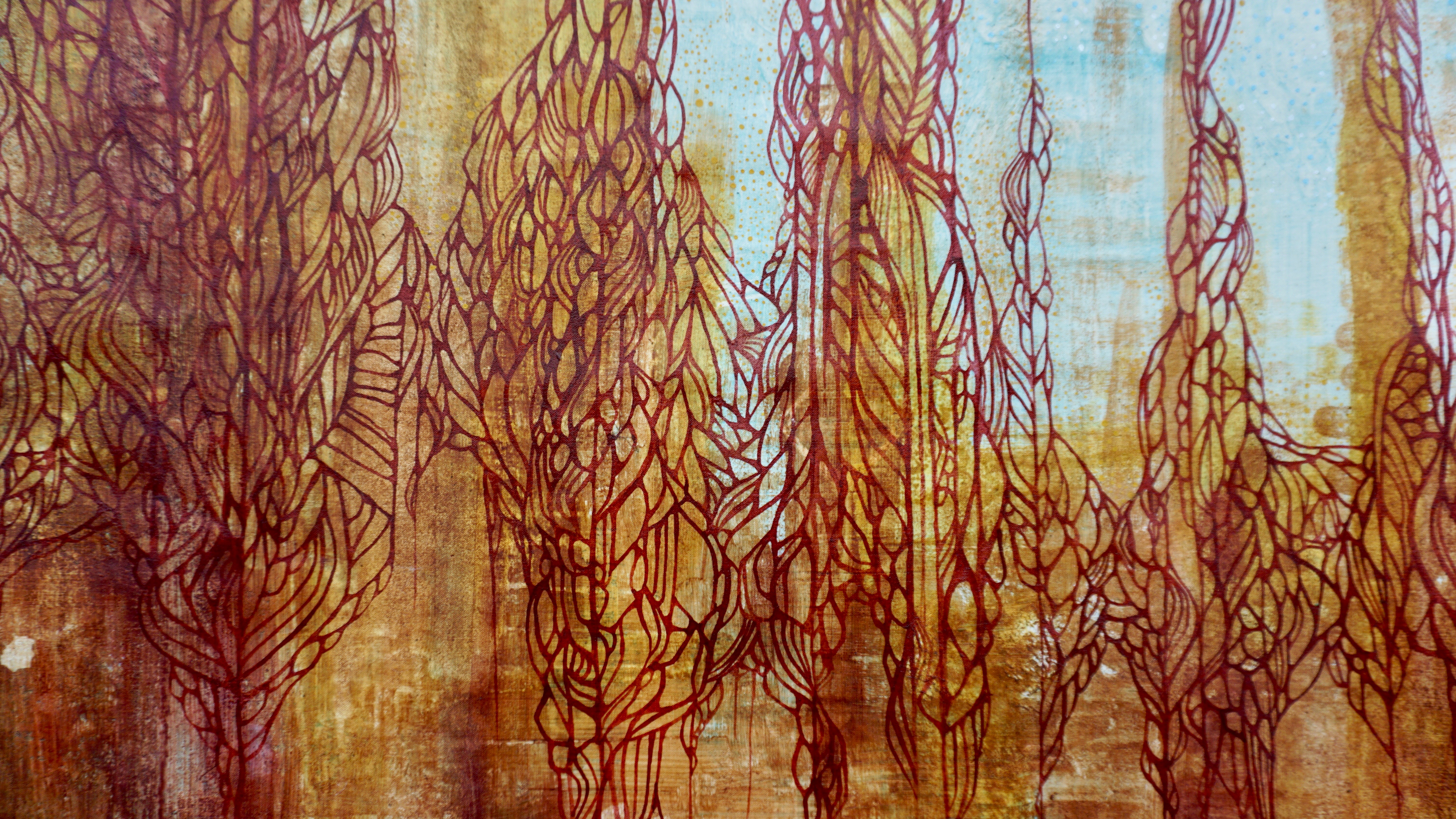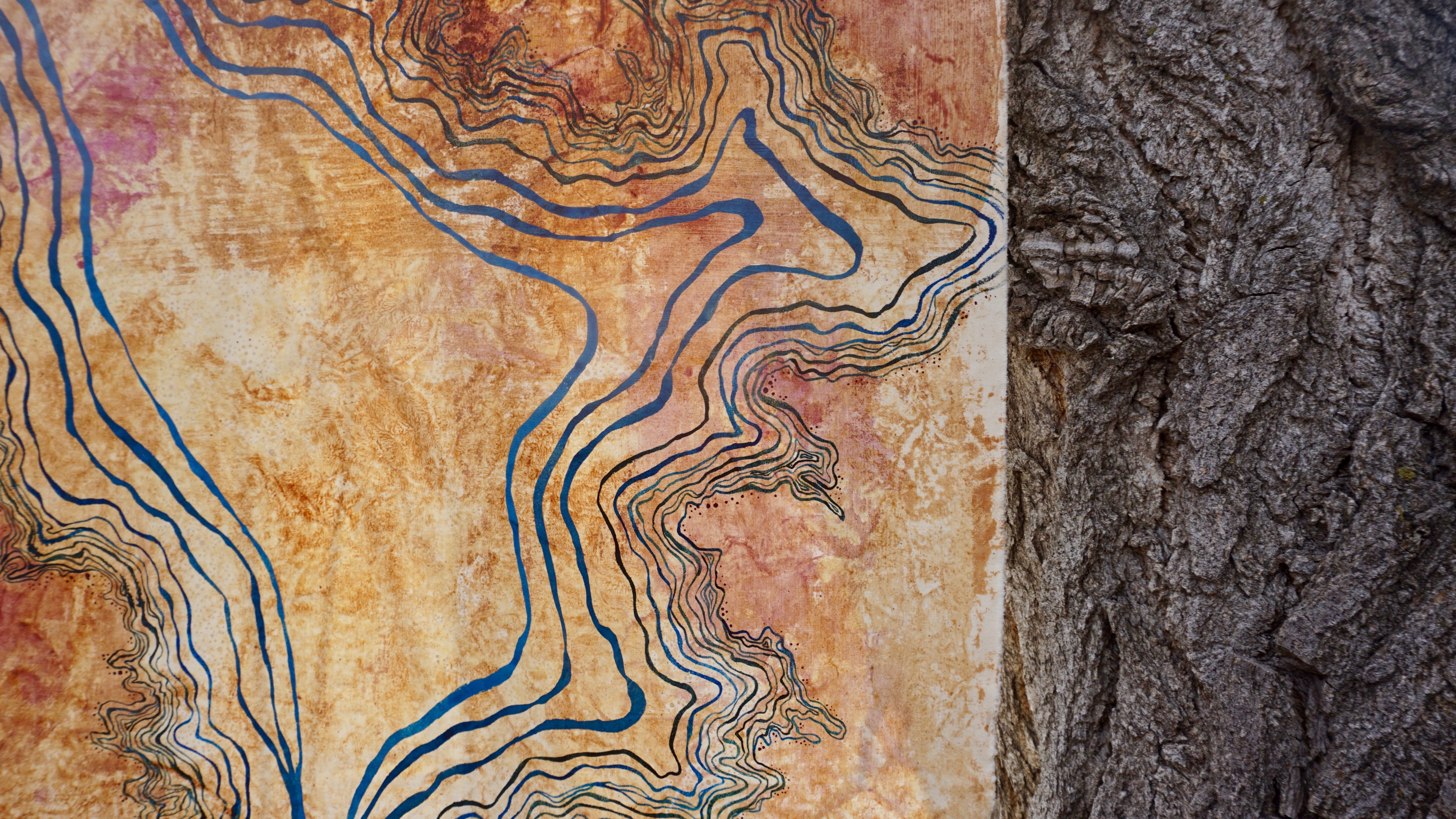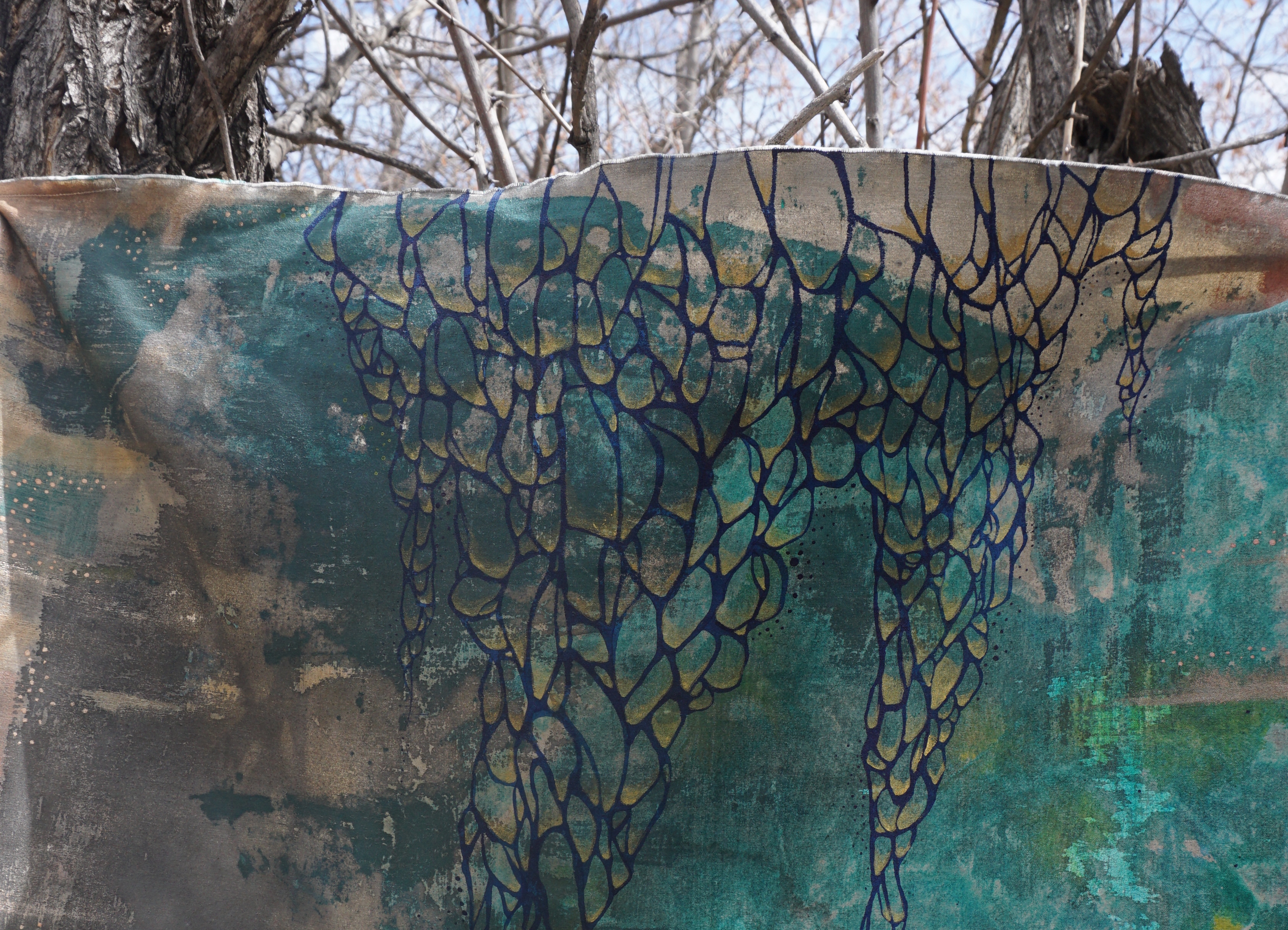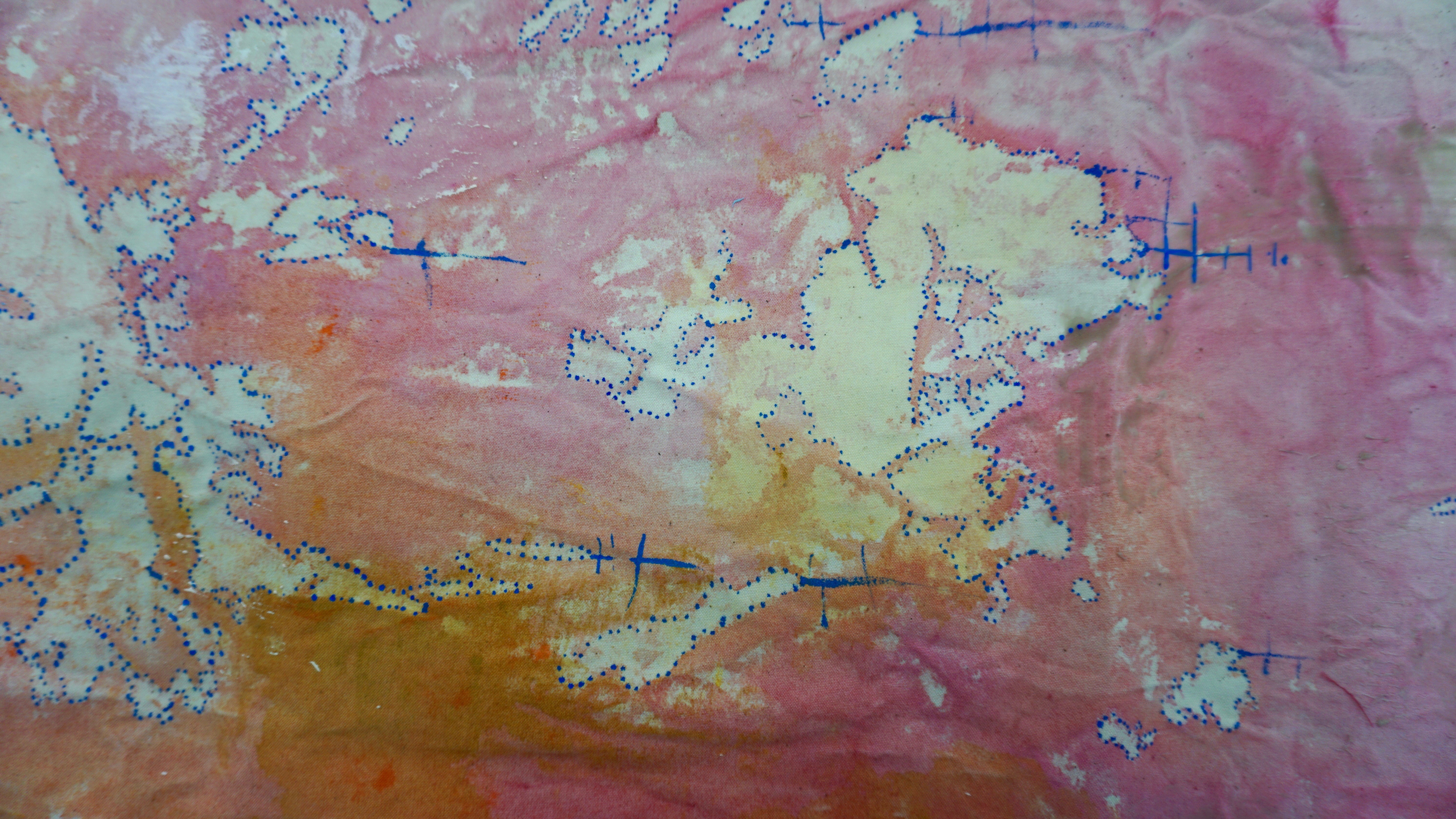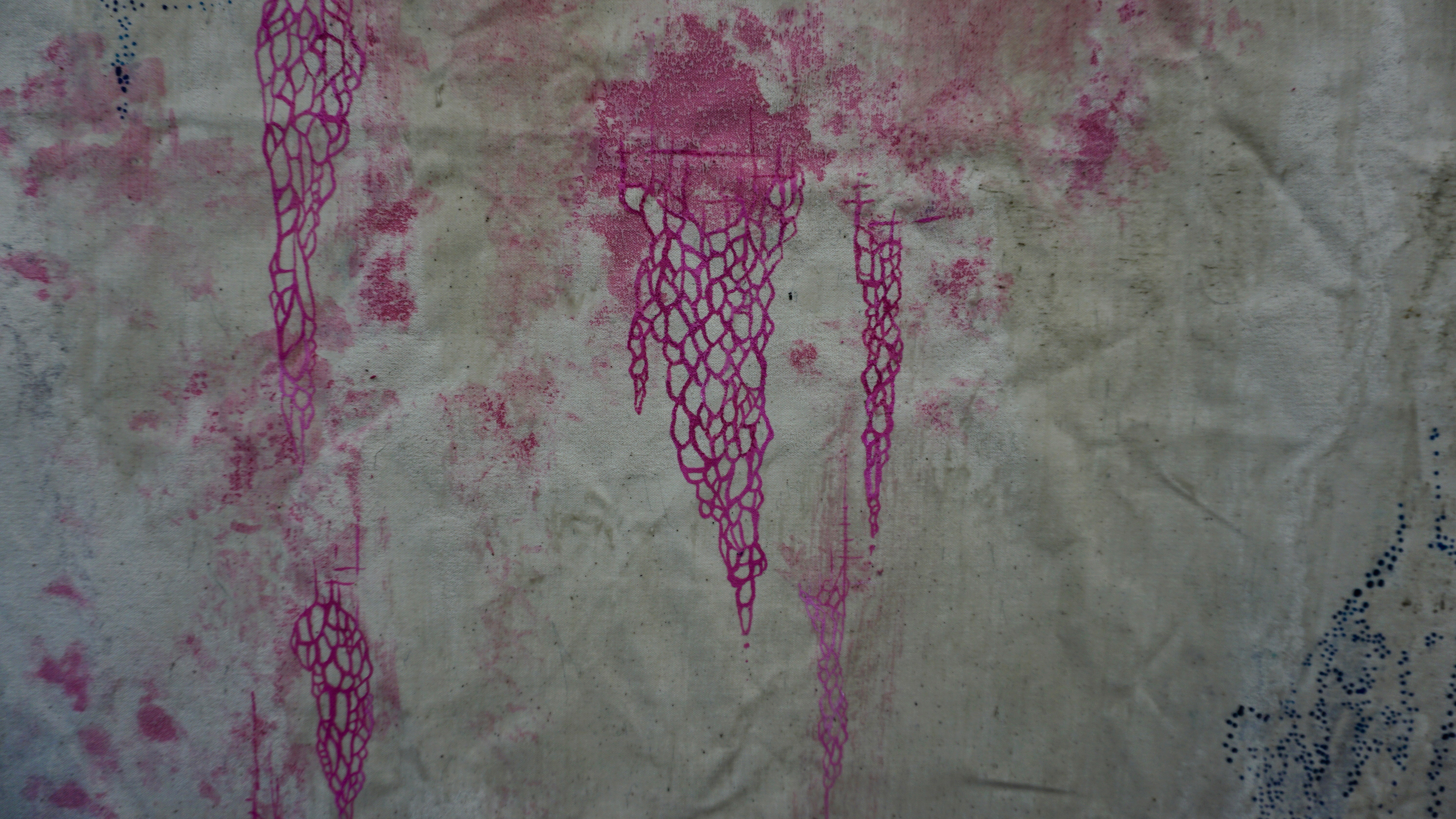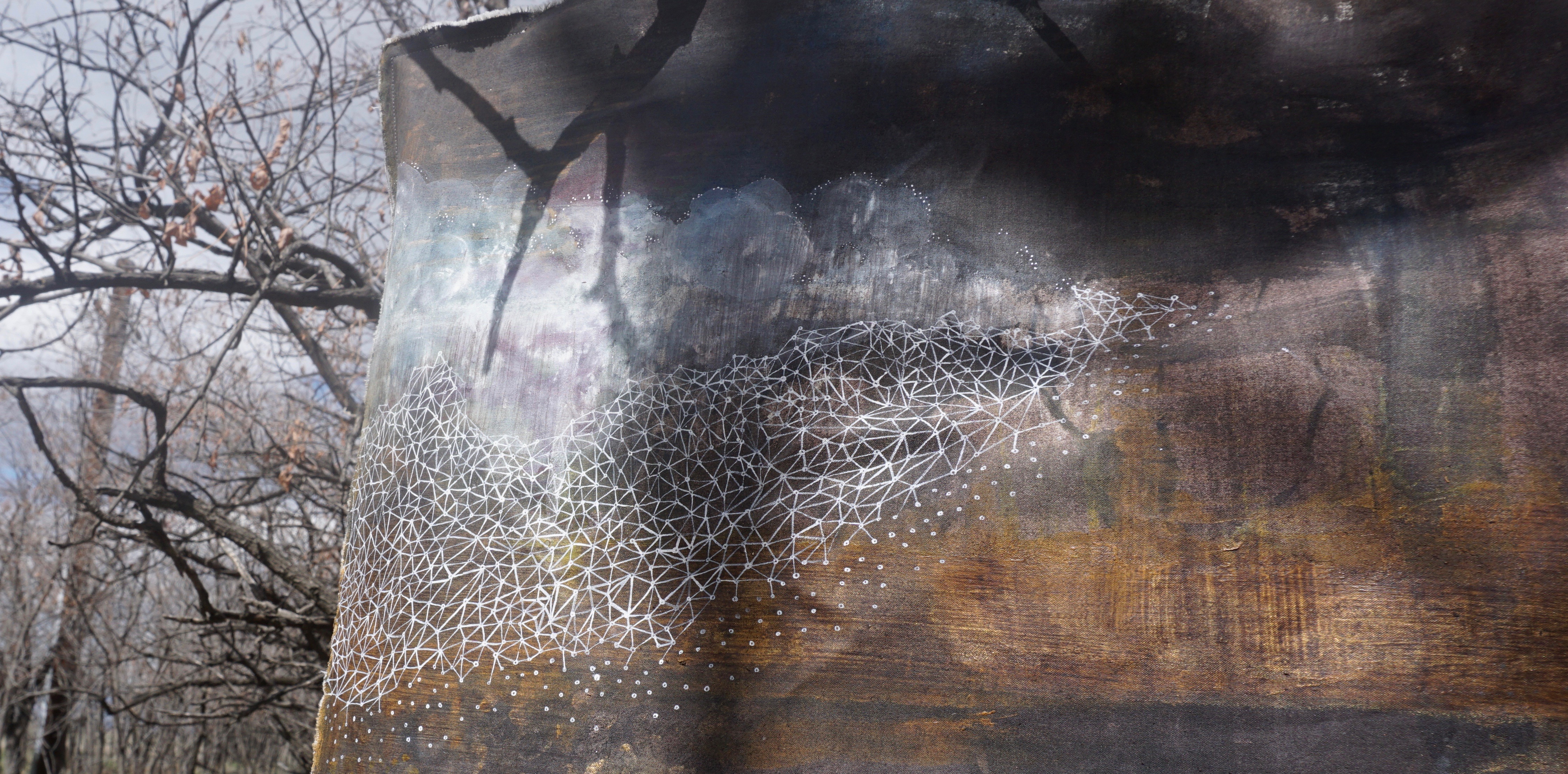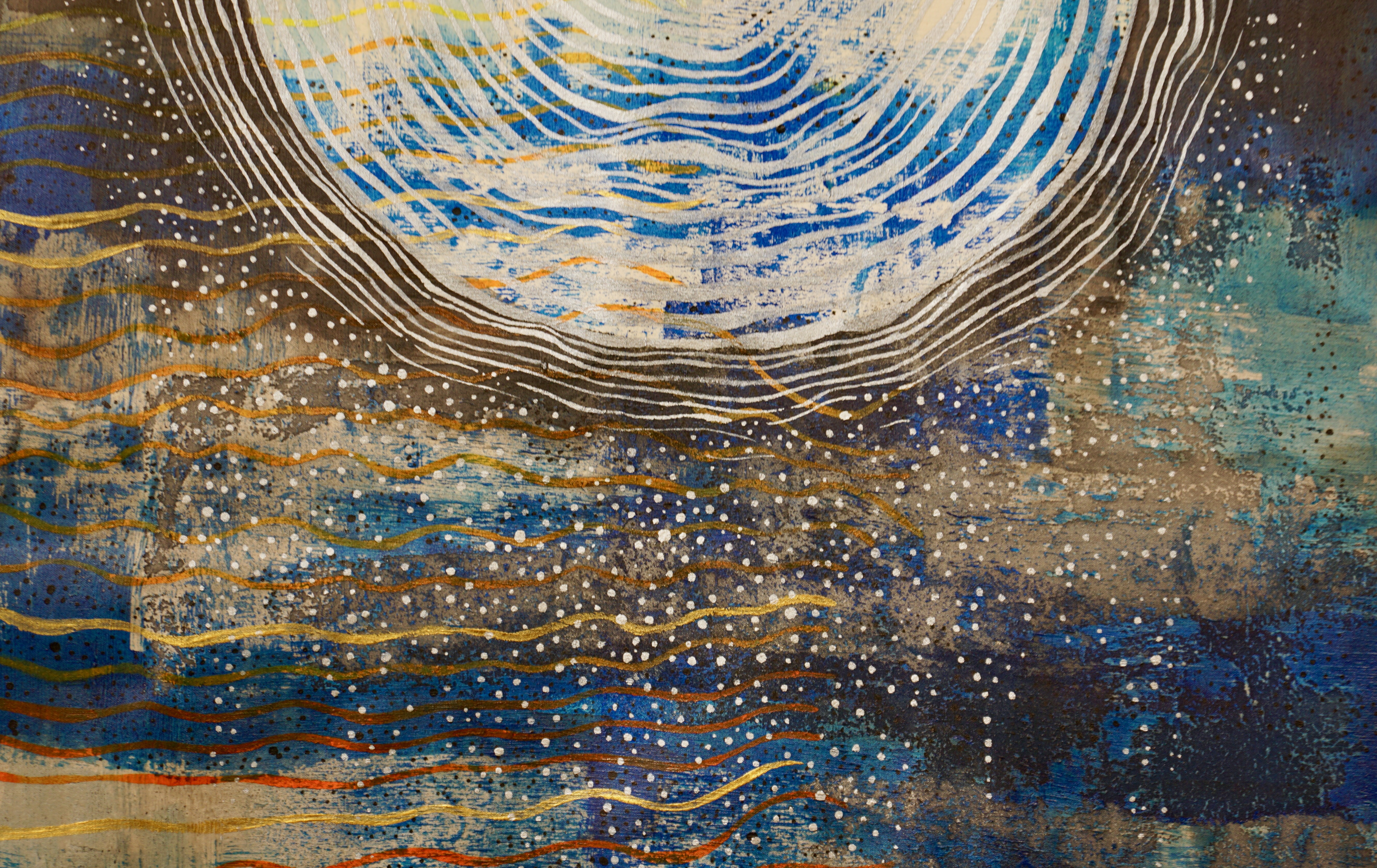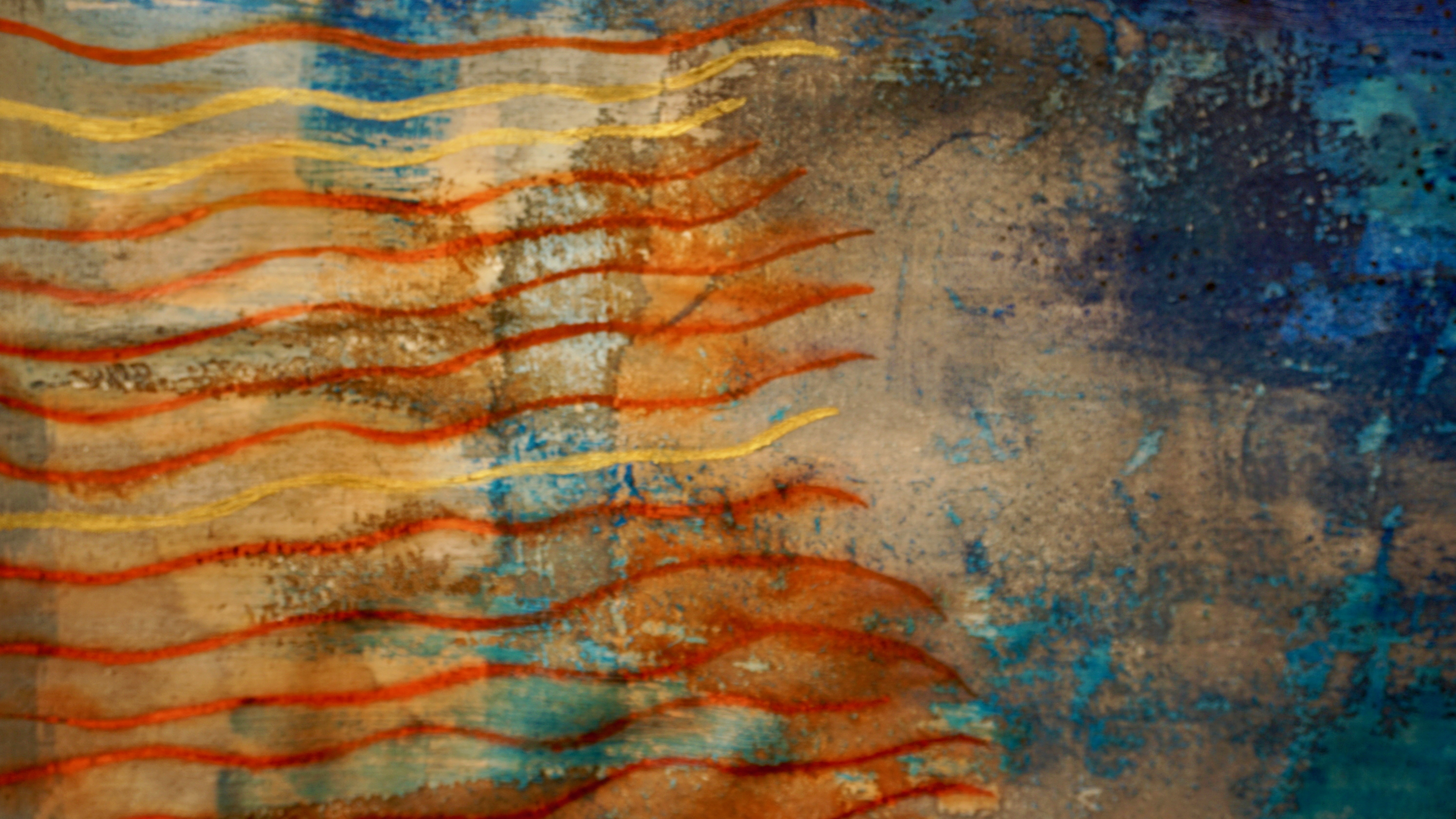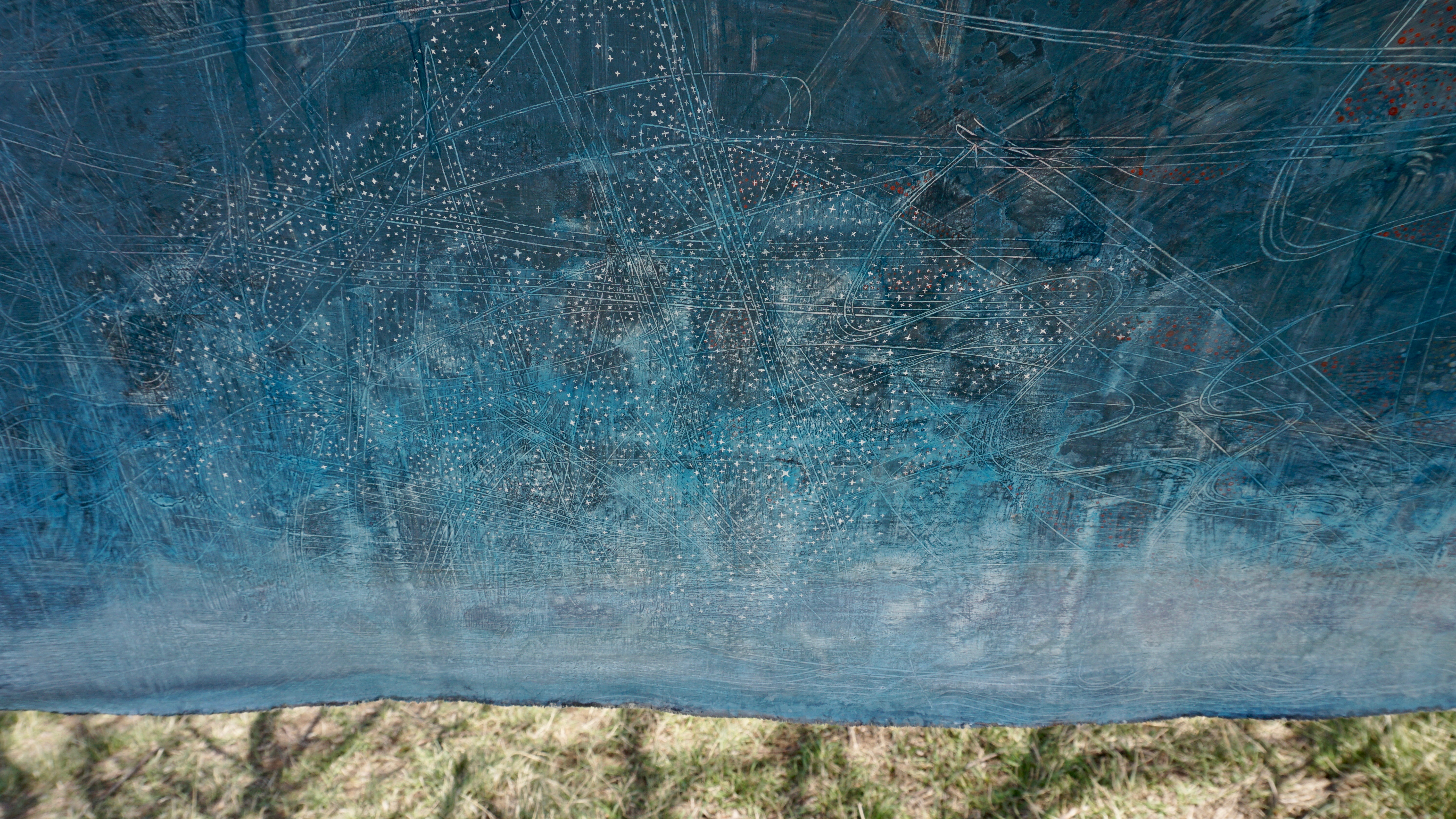 details, 2019-2020


The internal experience,
deep between the cages of ribs,
held in the fire of the heart.
The place of origin.
A container for layers of complexity,
this is what holds you.
Creating newness
out of recycled matter and thought.
A sentient, receptive state
that occupies the open space
between physical and sensory.


Your bones are a ladder,
the compacted dust of ages,
memories of the cosmos
holding ancient history.
Climb into yourself,
unearthing the wildness;
the accidental secrets.
Dig into your body,
Loosen the ties
and find yourself reverent.